Glow in the dark confirmed!

New from Fallout® 76! Confirmed to be available on Gamingheads.com on Thursday 6th December 2018!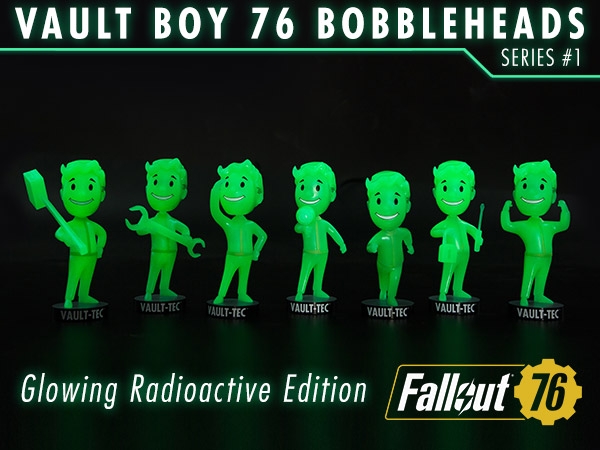 Coming to Gamingheads.com on Thursday 22:00 HKT / 09:00 ET. This glow-in-the dark variant of the Series One Fallout® 76 Bobbleheads is our new take on the popular replicas of in-game bobbleheads. Standing approximately 5-inches tall, these are consistently sized with previous series of Vault Boy Bobbleheads from Gaming Heads.
Please do join the Gaming Heads Collective on Facebook to see all our future sneak peaks before anywhere else.
We are currently a Fallout giveaway running with winners every week until Friday 14th December for our Collector's club members and/or newsletter subscribers only, please see here for more info: Fallout Giveaway