Five Things to Know Before Ordering Your First Statue
So, you're thinking about ordering or pre-ordering your first collectible statue. Well first off, that's awesome! You're already envisioning how amazing that statue you've been eyeing would look in your place, but what else do you need to know before you place your order? It's a hobby that demands an investment in both time and money, so here's a few things to think about when deciding to take the plunge.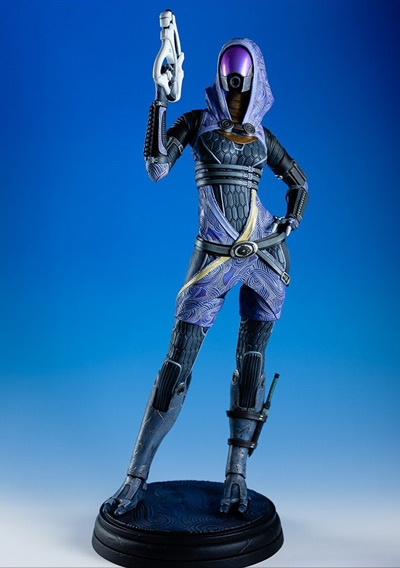 1. Materials
In most cases, collectibles are made of one of two materials – PVC, the plastics used in most toys and household applications, and Polystone Resin, a heavier, molded material used in most high-end statues. There are also cases where collectibles include mixed materials including both PVC and resin, as well as fabrics and other materials, but let's stick to the two main materials for now.
PVC is lighter and great for applications like articulated figures. Some examples of products made using PVC include Gaming Heads's Vault Boy Bobbleheads and the Doomguy articulated figures.
Polystone resin is the material that makes a high-end statue feel like a statue. It's very heavy, giving collectibles a substantial, stone-like feel and balance. It allows of an intense amount of small surface and paint detail. As a general rule, resin collectibles are more pricey in their initial offering but also retain or even increase their value overtime. Gaming Heads 1:6 scale, 1:4 scale statues and life-size busts are all majority resin statues.
Also keep an eye out for how the collectible is being painted. Look for close-up detail photography to ensure the quality of the paint detail. All Gaming Heads statues are hand-painted and we try to show multiple views of the most impressive detail in our product photography.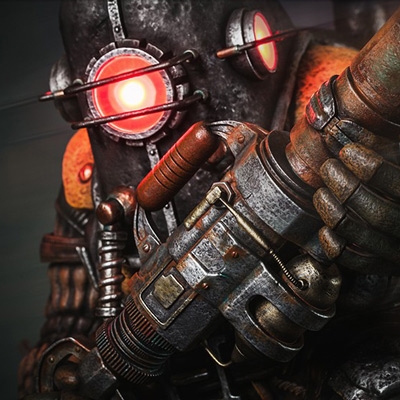 2. Editions and variants
Also as a rule of thumb, collectors value lower edition sizes. It implies what you own is rare and a collectible in the purest sense of the word. There may be multiple variants of a statue produced at different edition sizes. For example, Gaming Heads produces an exclusive version of just about every statue that includes a unique feature such as interchangeable parts, a light-up feature or paint variation. The edition size of the exclusive version is always significantly smaller than the regular version.
Some collectors prefer to paint a statue themselves. It's a time consuming and incredibly detailed hobby, but there are some amazingly creative collectors out there who make each statue their own. Gaming Heads will offer an extremely limited run of unpainted statues to meet those needs.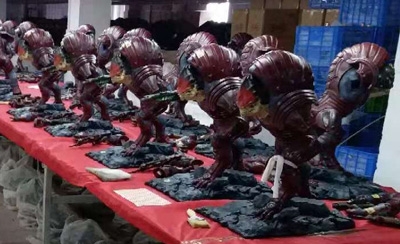 3. Pre-ordering and production time
High-end collectibles have long production periods. Many first-time collectors will be surprised by how long it takes for a pre-ordered statue to be delivered. Gaming Heads and other collectible brands do our best to produce and deliver products as quickly as possible, but the reality is -- delays do happen. Most of the time delays in a production timeline will occur if there is even a small issue with product quality. Collectors are demanding and they have every right to be. These items are expensive and we want you to be blown away by the quality of the final product. If that takes a little longer, we believe you will be happier with your statue in the long run. In the meantime, we do our best to keep updated notices on expected delivery dates on gamingheads.com.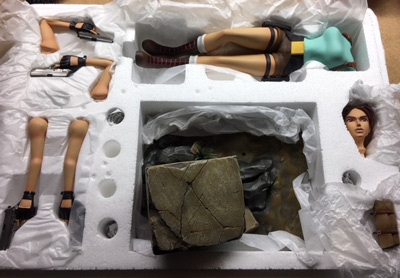 4. Shipping and unboxing
The day comes! It finally arrives and your first instinct is to rip into that box a quick as you can! Not so fast… there are a couple reasons you may want to sloooooowww down.
First off, polystone resin is a porous material that is sensitive to both temperature and humidity changes. It may feel like torture, but it's a good idea to let your statue is in the box for just a few more days to adjust to your climate and home.
Try to remember, you waited this long and you invested a lot into this purchase. Take your time and unbox your statue with care to avoid any damage. Consider documenting your unboxing in video or photos. Other collectors would love to get a glimpse of your experience and so would we!
One more note on shipping – you may be surprised by the size of the box and in some cases your item may arrive in multiple boxes. The packaging is designed to protect your statue from the trauma of shipping and it may be quite large. Unfortunately, there are occasions where damage does occur in transit. We know it's heartbreaking, but customer service is here for you. Let us know what happened and we'll address it as quickly as we can.
5. Your number, validation and future statues in the series
Gaming Heads statues are given a number (usually on the bottom of the base) so you know it was part of the limited production run and your statue is totally unique. Generally, collectors value a lower number and they best way to ensure that is to pre-order your statue as early as possible.
Once you receive your statue, look for the number on the base. You can then validate your number on gamingheads.com. (More info on how to do this in our FAQ) Once your number is validated, when future statues in that collection become available for pre-order, you can reserve the same number for those as well.
Bonus tip: Join a group of like-minded collectors
Let's face it, not everyone in your life is going to be as excited about you are as your collection. And that's ok. It's not for everyone. But there are lots of people out there just as into it as you that you can connect with. A great place to start is with the Gaming Heads Collective Facebook Group. We've barely scratched the surface on this topic here but in the Collective, you'll find collectors who have been up to it for years with a ton of knowledge they would be happy to share with you.
Happy collecting!