Review Details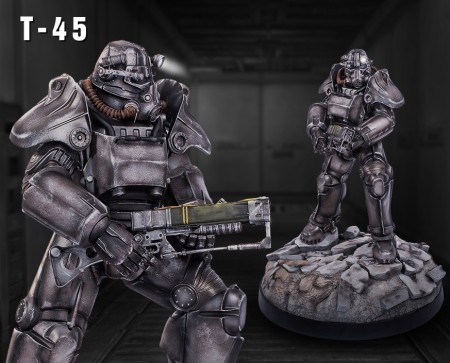 Fallout® 4: T-45 Regular Statue
Product Review (submitted on February 26, 2021):

So far I have this and the Rosie, both fantastic pieces. What surprises me most is how lightweight the power armor is compared to the Rosie. The base, despite it's appearance, is an easy lift compared to the Rosie's.

I got this when it was on sale for a few hundred off so the value was a big bonus for a statue of this quality. Very happy with the final product. The gun is a bit flimsy in it's held position but a minor gripe.

Really cool piece for Fallout fans, would recommend.