Review Details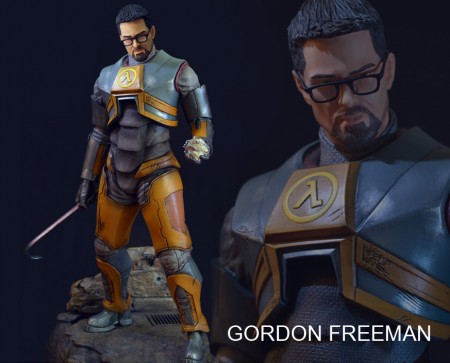 Half Life® 2: Gordon Freeman Statue
Product Review (submitted on June 9, 2020):

How is this not sold out? It was released in 2013! Only 1000 pieces worldwide. Meaning, Gaming Heads was able to gauge the limited amount of statues made according to pre-orders. Statues made in small batches like this are almost always sold out. And to see it 7 years later still being sold at the maker's website is unreal.

I remember wanting this statue years ago. I guess I'm happy to see it's not sold out. I was able to pick one up and I'm so glad I did. One of the most iconic characters in PC videogame history, if not videogame history.

Excellent detail, paint application, colors that depict Gordon Freeman with a more modern look.

The price is reasonable and fair considering the size and level of quality. Most statues on this scale are $600 and up.

I would say it is a 1:4 scale statue standing at 20 inches tall. It has great size and mass. It's heavy. It feels heavy.

One flaw seems to be Gordon Freeman's sculpt. I don't think his likeness was captured perfectly.